Easy to use
Risk & Compliance Management Platform
Get your business "in control"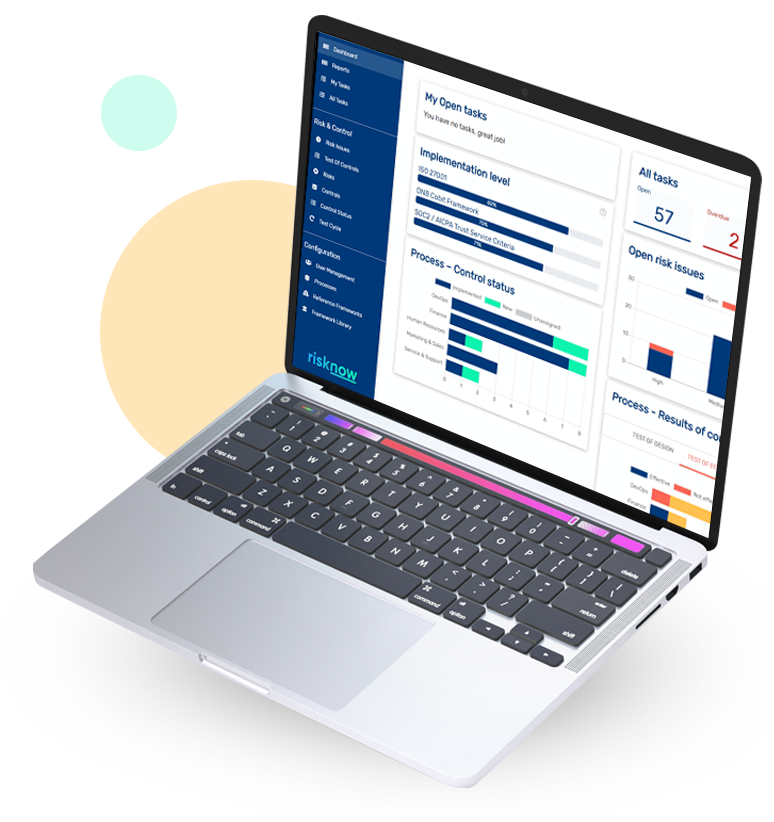 Risk & Control Management
With the RiskNow-platform you exactly know the status of all risks, controls and related tasks.
Risk & Compliance has never been so easy!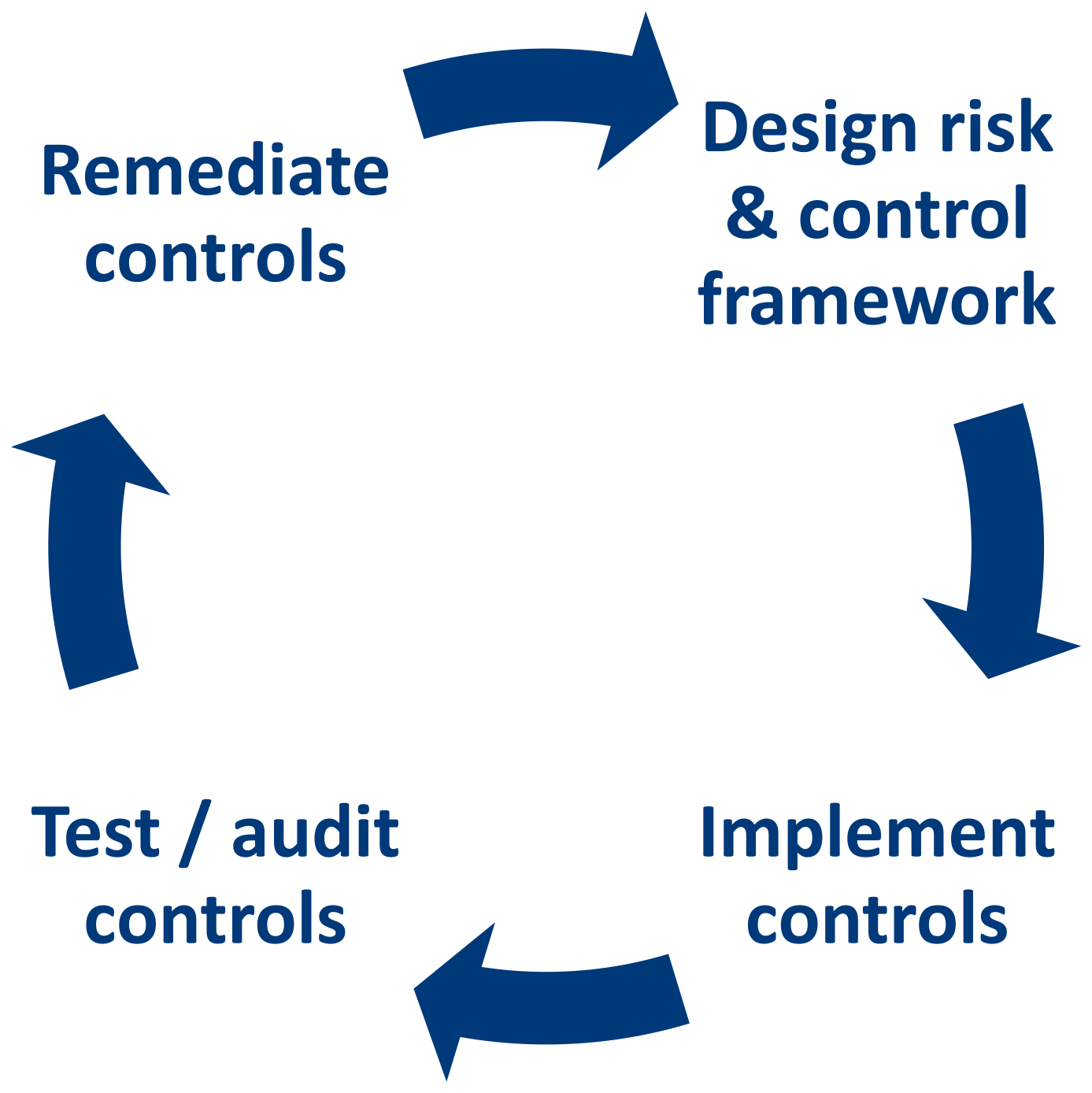 In RiskNow you can easily manage all your risks and controls (control measures) with which you cover these risks.
You can develop your own control framework by defining new controls or selecting controls from the library.
RiskNow fully supports the risk and control process.

All evidence associated with testing/auditing controls is stored in RiskNow including a clear audit trail.


RiskNow supports reviews through a simple workflow. Reviewers can provide their comments which are stored within the respective task.
In RiskNow you can easily monitor whether you comply with relevant laws and regulations such as GDPR, PCI-DSS, EBA Guidelines, ISO27001 and NEN7510.

RiskNow Framework Library
Privacy Management (GDPR)
With the RiskNow platform organisations can easily demonstrate compliance with GDPR.
Records of processing activities
Easily record all data processing records in a central repository.
Data Protection Impact Assessments (DPIA)
Select a template or create your own one, assign an owner and deadline and your DPIA's will be completed in no time!
Incident recording and data breach notitications

Register all your privacy, security and data breach incidents in a central repository. including reporting to the supervisory authorities.
Manage all your Risk Issues in one place with a clear owner and deadline for each issue.
In the dashboard you can see in one glance the outstanding risk issues.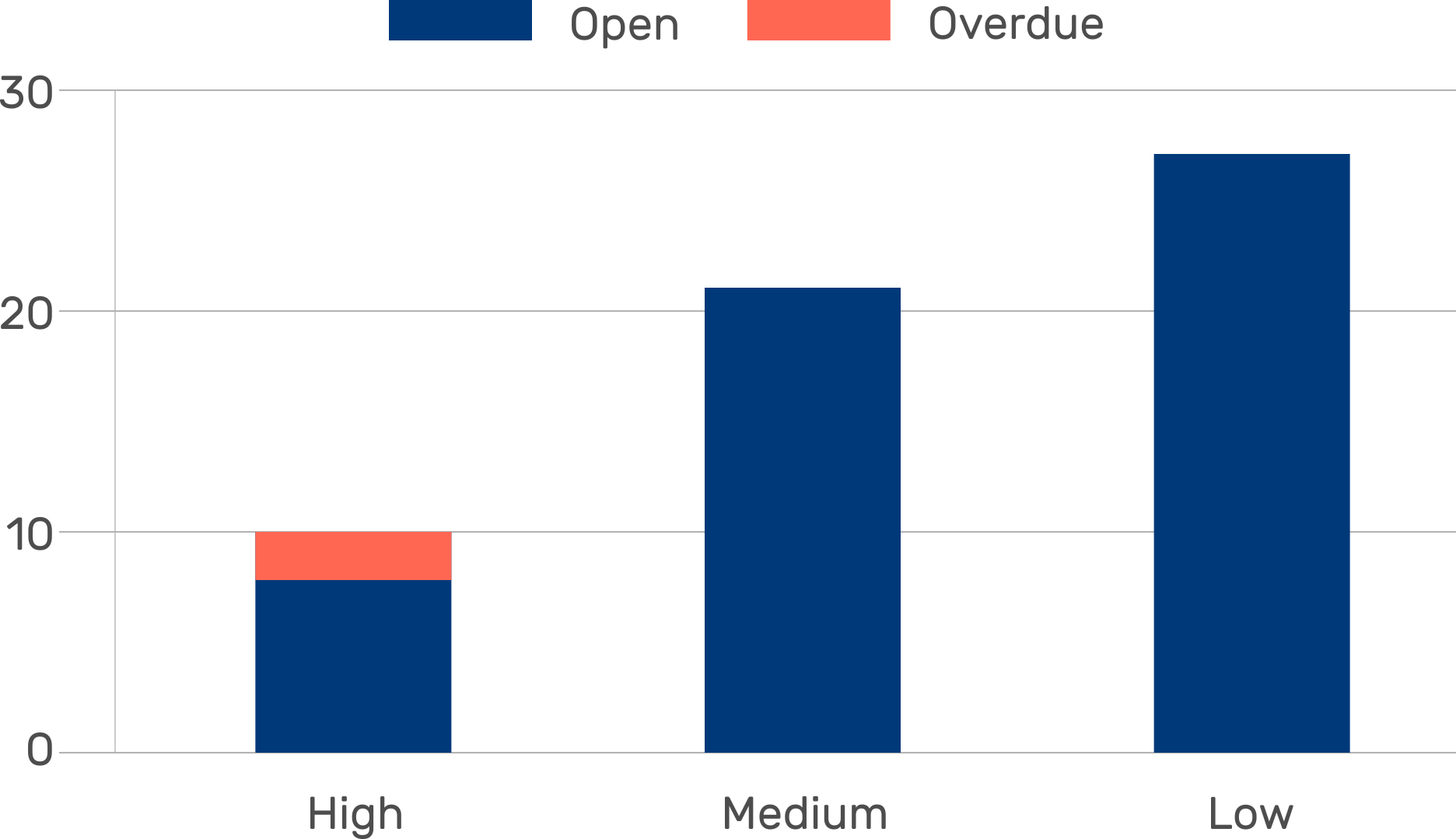 Propose to close an issue
Owners of Risk Issues can provide updates on the status of Risk Issues and make proposals to close them and include documentation if necessary. An issue is closed after review by the Risk Manager.

For each issue you can record the source from which the issue originates (e.g. external audit, internal audit, risk assessment, self-assessment).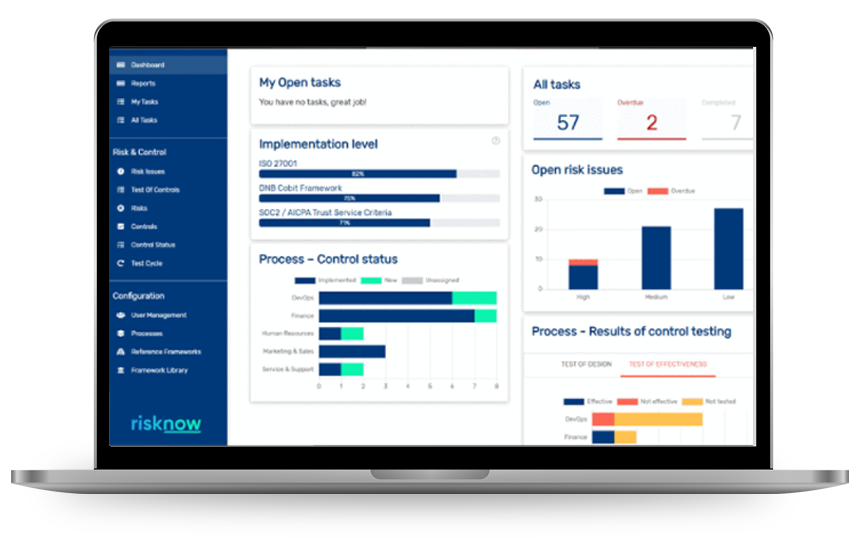 The RiskNow dashboard shows all important information at a glance. For more information, click through to view the underlying data.

With one click you can generate a well-arranged and clear report in PDF format.
Reports can also be exported in CSV-format.
Beveiligd Datacenter
Your data is securely stored in a Microsoft Azure data centre in Europe that meets ISO27OO1/SOC2 and GDPR requirements.

Two Factor Authentication
Access to the cloud platform is protected on the basis of Two Factor Authentication.

Single Sign On
The RiskNow platform can be integrated with your Identity Management or Single Sign On solution.

Audittrail
For changes, the system keeps an audit trail so you can see exactly who changed what and when.