With the RiskNow SaaS-platform
easily comply with
NEN7510, NEN7512, NEN7513
With the RiskNow SaaS platform, you as a healthcare institution or supplier in the healthcare industry wil be compliant in no time!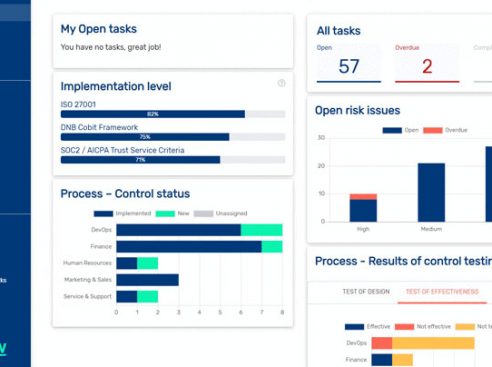 Information security is sometimes made unnecessarily complicated by the introduction of a lot of paperwork. With RiskNow, the management cycle (plan-do-check-act) is in one system and key steps are recorded, including:
With the RiskNow platform, you can demonstrate to auditors and supervisors such as the Inspectorate for Health Care and Youth (IGJ) that you are "in control".

NEN 7510
Information Security in Healthcare

NEN 7512
Trust basis for data exchange

NEN 7513
Logging - Recording of actions on electronic patient records
RiskNow is easy to use and suitable for all employees.

Collaborate easily
The RiskNow platform allows employees involved in the risk and control process to collaborate easily. Whether they are Directors, Team Leaders, Security, Risk or Compliance Officers or other employees, RiskNow is user-friendly and suitable for all employees.

Action-oriented
RiskNow is action-oriented, which means that it is always clear who should do what and when.

Consultancy & Partners
Need support with your risk, compliance or security project? RiskNow has its own consultants and an extensive network of partners who can support with your risk and compliance project.
Contact us for a free consult or request a 30-day try-out.
Want to know more about the functionalities of our SaaS platform? Then go to the platform page.