RiskNow is a technology company in Amsterdam, started in 2019 by experienced consultants in the field of governance, risk, compliance and auditing.
We serve customers in all types of industries within Europe.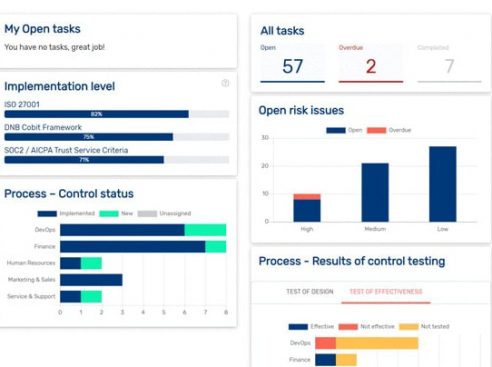 We found that existing software systems in the market are often complex, difficult to use and not 'fit for purpose'. As such, we decided to develop and new integrated risk management system which is easy to use and appreciated by users.
State-of-the-art technlogy
With RiskNow we combine governance, risk and compliance best practices with state-of-the-art technology. Our mission is to stimulate optimal collaboration between people in the field of risk management. We do this by delivering a state-of-the-art SaaS-platform with the ultimate user experience.
With our platform, organisations can easily comply with regulations and be demonstrably "in control".
Are you interested in our services or do you have questions? We are very pleased to meet with you.
Discuss your case with experienced consultants
Within RiskNow we mainly work with experienced consultants who have often gained their experience at large advisory firms and enterprise organisations.