Simple management of risks focused on your organization, processes, and systems.
Importance of adequate internal controls
 One of the reasons why cyber attacks are so successful is because organizations do not carry out sufficient internal controls on cyber security processes and systems.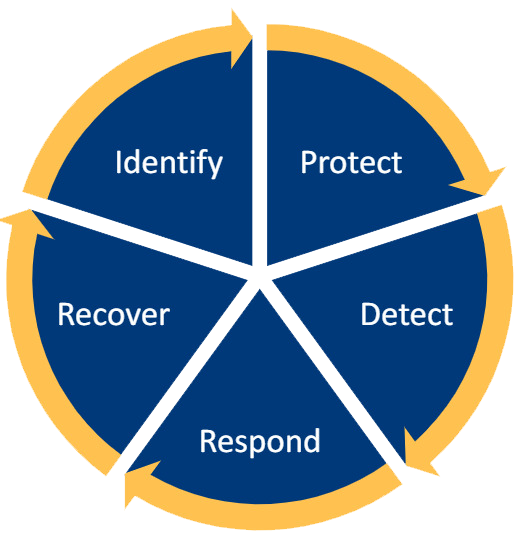 Cyber Security Control Framework
Organizations want to protect their data. With RiskNow, you can monitor all the risks and controls that are necessary for your cyber security strategy. You can develop your own cyber security control framework or use a best practice such as the NIST Cyber Security Framework.
With our RiskNow SaaS platform, we help organizations to be "in control" for Cyber Security. Cyber security has never been so easy.
Security Officer-as-a-Service
 Often the responsibility for cybersecurity is given to a Security Officer. If you do not have a Security Officer in your organization, you can also use our Security Officer-as-a-Service service (temporarily or permanently). This allows you to bring knowledge and capacity into your organization without having to hire a full-time employee.

Strengthen internal controls
With RiskNow, you coordinate all important internal controls on cyber security for all departments and teams involved.

Easy to use
Due to its flexible structure, the RiskNow platform is suitable for both small-scale environments (startups) and large organizations.

No complex implementation
With RiskNow, you can quickly achieve results because no complex implementation project is needed. After one onboarding training for your super users, you can start right away.
Comply with Cyber Security Standards
With RiskNow, you can easily comply with Cyber Security standards such as ISO, NCSC, NIST and ENSIA."
Belangstelling voor de inzet van ons platform bij uw organisatie? Wilt u een vrijblijvende demo van ons product? Neem dan contact op.

Link naar platform-pagina voor meer info over features
Interest in using our platform at your organization? Would you like a free demonstration of our product? Please contact us.