Met het RiskNow SaaS platform
eenvoudig voldoen aan
NEN7510, NEN7512, NEN7513
Met het RiskNow SaaS-platform bent u als zorginstelling of leverancier in de
zorgsector binnen no time compliant.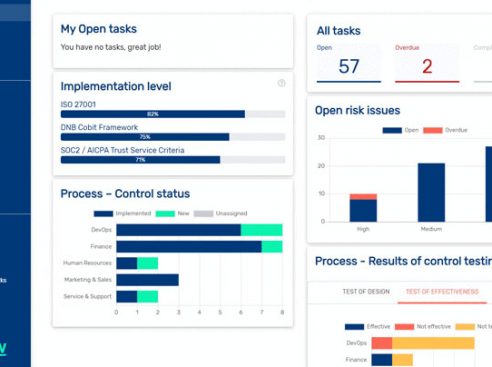 Weg met complexiteit, terug naar de basis
Informatiebeveiling wordt soms onnodig complex  gemaakt door het invoeren van veel papierwerk. Bij RiskNow staat de managementcyclus centraal (plan do-check-act). Alle belangrijke stappen worden vastgelegd in RiskNow waaronder:
Met het RiskNow-platform kunt u aan auditors en toezichthouders zoals de Inspectie Gezondheidszorg & Jeugd (IGJ) laten zien dat u aantoonbaar "in control" bent.

NEN 7510
Informatiebeveiliging in de Zorg

NEN 7512
Vertrouwensbasis voor gegevensuitwisseling

NEN 7513
Logging - Vastleggen van acties op elektronische patiëntdossiers
RiskNow is eenvoudig in gebruik en geschikt voor alle medewerkers.

Eenvoudig samenwerken
Het RiskNow platform kunnen medewerkers die betrokken zijn in het risk & control proces eenvoudig samenwerken. Of het nu gaat om Bestuurders, Teamleiders, Security-, Risk-, of Compliance Officers of andere medewerkers, RiskNow is gebruiksvriendelijk en geschikt voor alle medewerkers.

Actiegericht
RiskNow is actiegericht wat betekent dat het altijd duidelijk is wie, wat, wanneer moet doen.

Partner Netwerk
Ondersteuning nodig bij uw risk, compliance of security project?
RiskNow beschikt over eigen consultants en een uitgebreid netwerk van partners die u kunnen ondersteunen.
Neem contact op voor een vrijblijvend gesprek of vraag een 30 dagen try-out aan.
Meer weten over de functionaliteiten van ons SaaS platform? Ga dan naar de platform pagina.