Beheer alle
risk & control taken in uw organisatie.
Werk samen. Eenvoudiger en sneller.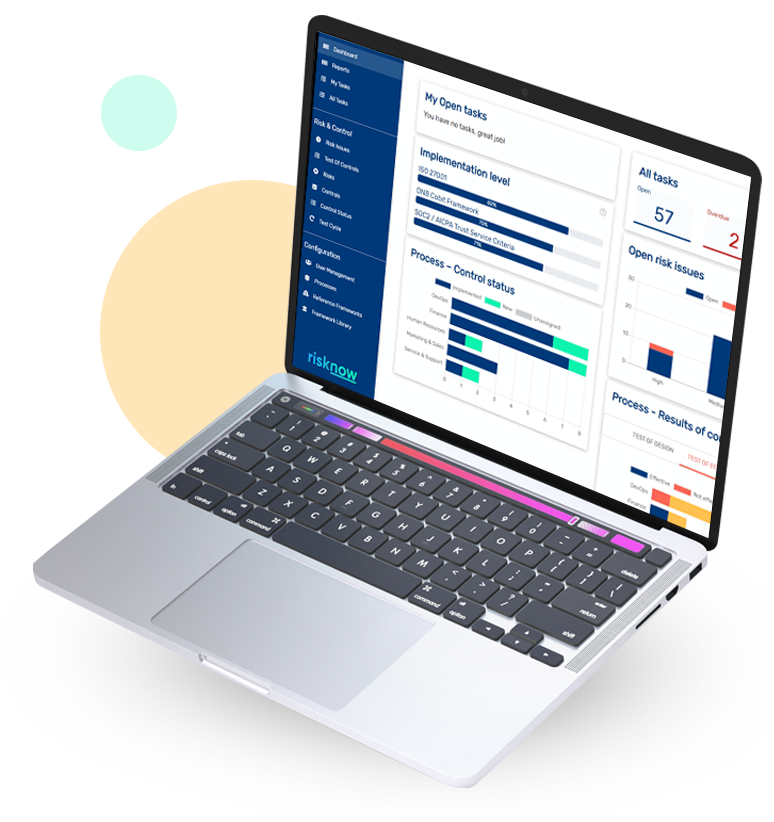 Met het RiskNow SaaS-platform weet u exact de status van alle risico's, controls en openstaande taken in de organisatie. Risk & Compliance is nog nooit zo gemakkelijk geweest.
User experience by design
Ontworpen voor een ultieme gebruikerservaring voor alle gebruikers.
Dashboards & rapportages
Zie in één oogopslag de status van uw risico's, controls en taken met de dashboards en rapportages.
Flexibel control framework
Ontwerp uw eigen risk & control framework of gebruik een framework uit de bibliotheek.
Risk & control management
RiskNow ondersteunt de plan-do-check-act cycle voor risk & control management volledig.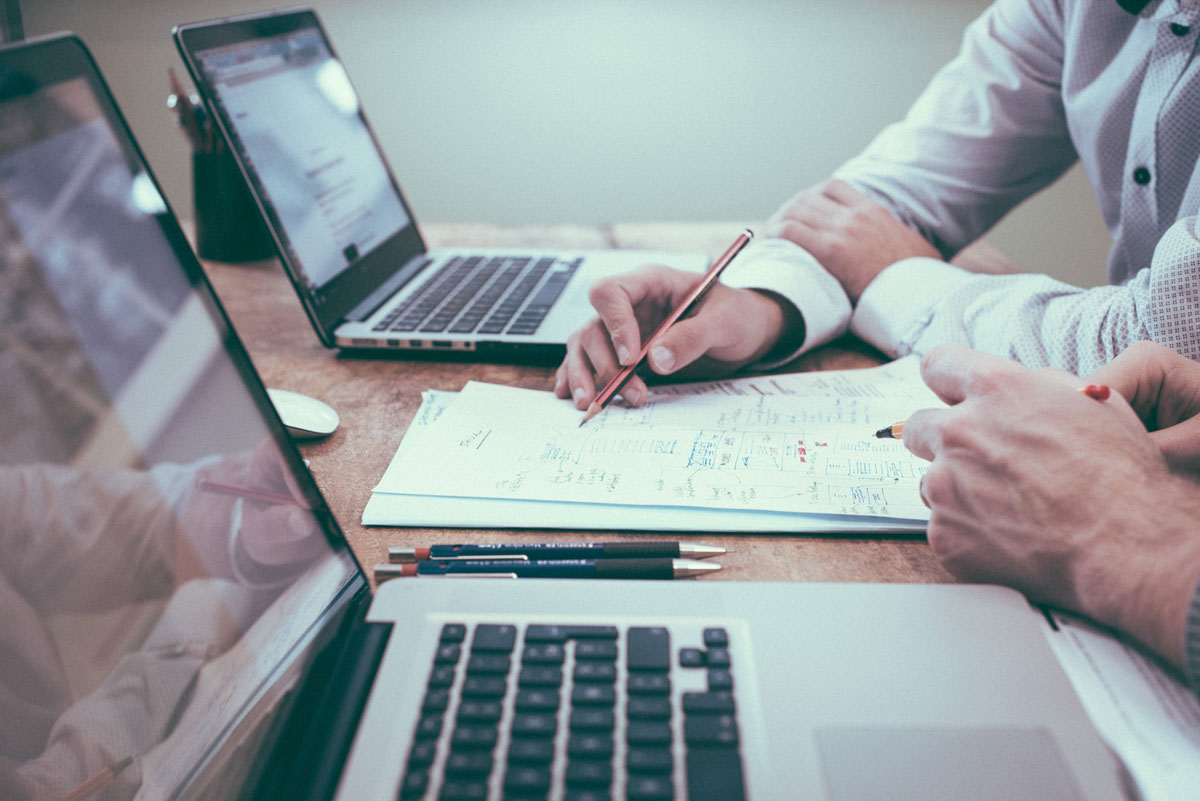 Voldoen aan wet- en regelgeving
Met het RiskNow platform coordineert u alle activiteiten om te voldoen aan bijvoorbeeld ISO27001, SOC1/2/3, ISAE3402, DNB/EBA, PCI-DSS, NIST-standaarden en de Baseline Informatiebeveiliging Overheid (BIO). Selecteer een van de frameworks uit de bibliotheek en u kunt direct aan de slag!
Verlaag audit kosten
Met het gebruik van het RiskNow platform bent u volledig voorbereid op audits en kunt u besparen op auditkosten. Auditors en consultants kunnen eenvoudig op afstand leesrechten krijgen tot alle vastleggingen in het systeem.
Efficiënt testen van controls
Door controls te relateren aan meerdere reference controls, kunt u het principe van "test-once, comply-to-many" toepassen. Dit reduceert de kosten voor het testen van uw controls en zorgt ervoor dat medewerkers minder tijd kwijt zijn aan het voorbereiden van audits.
Of u bestuurder, risicomanager of teamleider bent, het dashboard geeft realtime inzicht in alle voor ú relevante informatie.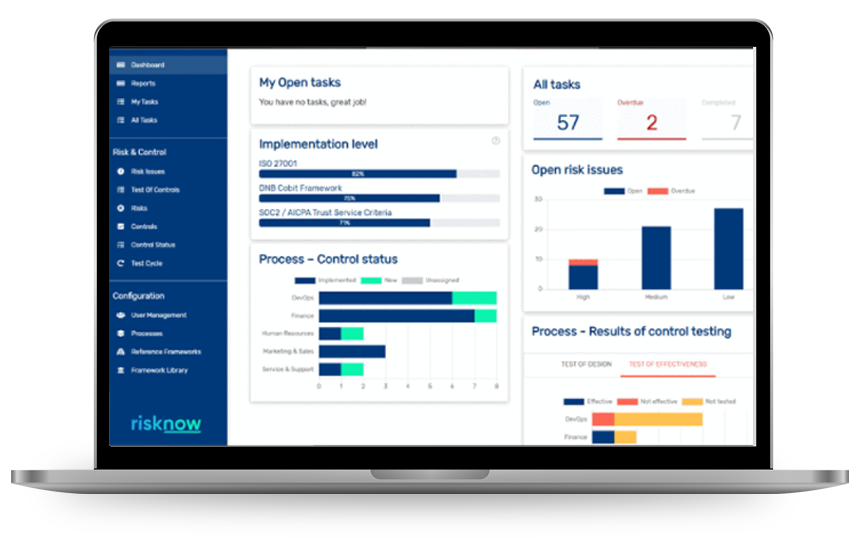 Ondersteuning voor de Three Lines of Defense
Veel organisaties hebben hun risicomanagement ingericht op basis van de Three Lines of Defense. Het RiskNow platform ondersteunt deze aanpak volledig.
Weg met alle spreadsheets en onvoldoende versiebeheer. Met het RiskNow platform creert u één centrale waarheid voor uw organisatie welke voor iedereen toegankelijk is. Inclusief een audittrail met vastlegging wie/wat gewijzigd heeft.

Snel & veilig cloud platform
Uw data is veilig opgeslagen in een datacenter in Europa dat voldoet aan ISO27001/SOC2 en GDPR vereisten. Toegang tot het platform is standaard beveiligd op basis van Two Factor Authenticatie. Ook kan het RiskNow platform worden geintegreerd met uw Identity Management / Single Sign On oplossing.
Geschikt voor MKB en Enterprises
Het RiskNow-platform is door de inzet van een slim datamodel schaalbaar en geschikt voor alle organisaties van MKB tot Enterprises die wereldwijd opereren.
Ontvang e-mail alerts bij belangrijke gebeurtenissen. Bijvoorbeeld wanneer een nieuwe taak wordt toegewezen of een deadline nadert.
Op zoek naar ondersteuning voor uw project?
Naast het RiskNow SaaS-platform ondersteunen we klanten met hun project. Consultants van RiskNow hebben ruime ervaring met het opzetten en inrichten van risicomanagement- en compliance processen. Ook werken we met gerenommeerde partners en zelfstandig professionals waarmee we alle type organisaties kunnen ondersteunen, van MKB tot Enterprises.
Weg met alle spreadsheets en onvoldoende versiebeheer. Met het RiskNow platform creert u één centrale waarheid voor uw organisatie welke voor iedereen toegankelijk is. Inclusief een audittrail met vastlegging wie/wat gewijzigd heeft.a